Bio DHT Treatment in Hyderabad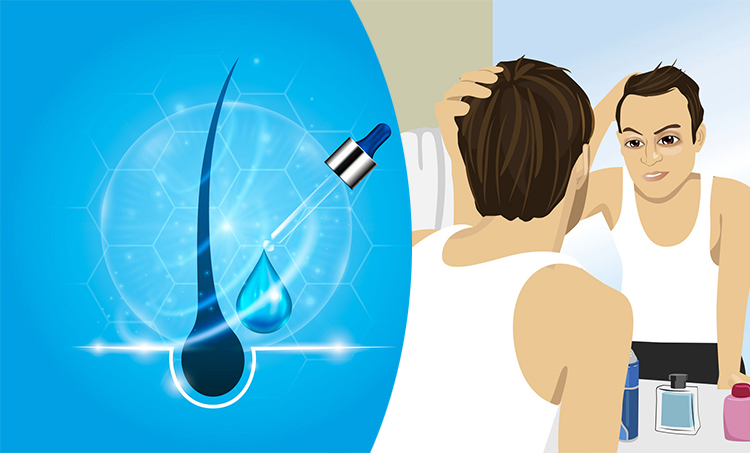 If you are looking for the most advanced baldness treatment techniques at Trichos hair transplant, we can proudly say that Bio DHT treatment in Hyderabad is one of our most preferred hairloss solutions.
Suitable for both thinning hair men & women, Trichos Bio Direct Hair Transplant (DHT) technique we offer has been perfected by best trichologists in Hyderabad, thanks to Root Bioject.
Trademarked by Trichos, Root Bioject is the most advanced PCI treatment for hair loss that ensures excellent hair transplant results when it's integrated with direct hair transplantation using our Root by Root system of hair grafting.
Perfected by the best hair transplant surgeons in Hyderabad, Root by Root system of hair transplant process provides a high survival rate for harvested hair on the recipient site.
This is because in Root by Root technique – innovated by renowned hair transplant surgeon Dr John W – our experts harvest best of the best permanent donor hair follicles for direct hair transplantation.
What makes bio direct hair implantation offered by all the three Trichos hair transplant clinics in Hyderabad different is our state-of-the-art infrastructure and advanced Root by Root harvesting cum grafting system.
Trichos Bio DHT Experience
In bio DHT, everything is about timing. This is the reason why it slightly scales up hair transplant cost in Hyderabad when you compare it with what hair clinics in Hyderabad charge for other procedures.
The biggest advantage of bio DHT procedure is the prevention of hair follicle wastage as harvested hair roots are immediately transplanted on the recipient area, giving one better hair implantation results.
Unlike the immediate harvesting & transplantation process in Bio DHT procedure, there is the probability of hair roots sustaining damage due to delay when other transplant techniques are used.
In fact, bio DHT is technically better than conventional  as the quality of hair transplant result is unrivalled.
Those battling from androgenic alopecia can benefit more with bio DHT technique as studies prove that this hair loss treatment technique not only increases the survival of hair grafts but also promotes healthy hair regrowth.
Being a highly-skilled technique, one needs the services of the best hair restoration surgeons in Hyderabad to undertake bio DHT for flawless hair treatment result.
Book a session with Trichos hair transplant experts to explore how a bio DHT can solve your hair woes.
Sudheer S Lak-di-ka-Pul
It's value for money at Trichos, especially its bio fue hair transplant procedure. This is the best procedure offered by Trichos. The results were amazing in my case. Thank you, Trichos.
Jeetu K Himayatnagar
Besides his rich experience and knowledge, the down-to-earth approach of Dr John is the actual USP at Trichos. He is the best surgeon for undertaking bio fue hair transplant procedure in Hyderabad.
Satyendra Choudhary Tarnaka
I shortlisted Trichos hair transplant centre for undergoing fue hair procedure only after hearing positive reviews about it from my friends. I can say with confidence that it is the best hair clinic in Hyderabad that offers affordable services. Thank you, Trichos.