Trichos Solution For Hair Loss Causes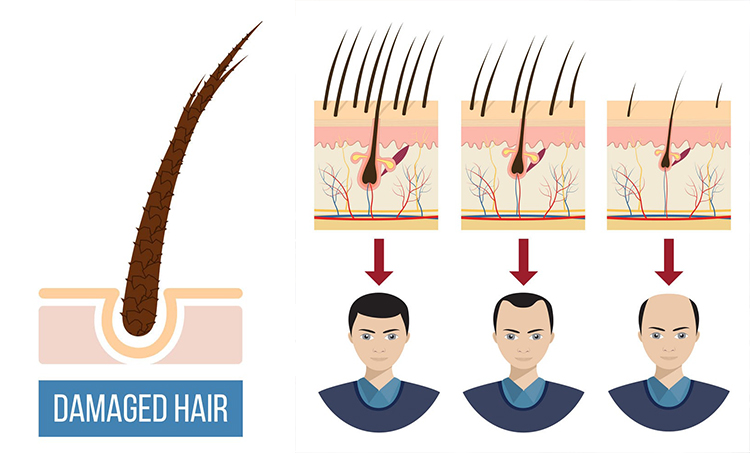 When you turn up at Trichos battling with one of the dozen hair loss causes, the initial relief comes from knowing that our hair transplant cost in Hyderabad is the most economical.
But what's more important for one to know is that affordability is not the lone USP of Trichos hair transplant clinic.
In fact, it's the quality of our hair loss treatment in  that's something we are always proud of.
We at Trichos believe in providing natural-looking hair loss solution to control a range of hair loss causes that can aggravate your baldness problem if not treated on time.
From peeping into your family history of baldness to chalking out a plan for treatment for hair loss, Trichos experts help you decide either you should go for a hair transplant surgery or medicine for hair fall control.
Being the best hair transplant clinic in Hyderabad, Trichos does not leave any stone unturned to ensure you get the right diagnosis done at our centre before getting the best hair transplant results with our procedure.
Thanks to the state-of-the-art laboratory facility at our centres in Telangana and Andhra Pradesh, Trichos hair experts make an accurate diagnosis of hair loss causes that only helps them to prescribe appropriate hair fall remedies.
While treatment for baldness differs from case to case, a hair transplant surgery is never recommended summarily to tackle all hair loss causes.
This is something many alopecia patients are unaware of as they develop an impression that only a hair transplant procedure is the way out but it's not so.
If your hair expert suggests you undergo a hair transplant surgery for a hair loss cause linked to , you must take a second opinion from another expert.
This is because what may usually work in such a case is prescription of hair fall medicine in the form of a DHT blocker.