Why Alopecia Patients Patronize Trichos Hair Clinic in Kukatpally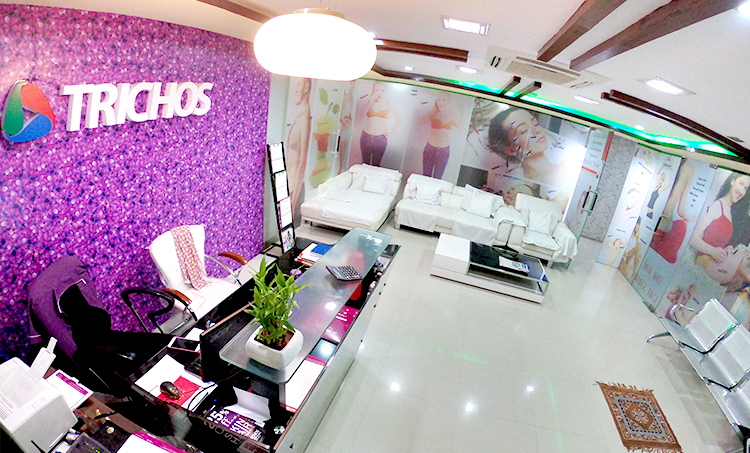 The credit for making Trichos stand out as the premier centre for hair treatment in Hyderabad goes not just to our team of best trichologists in Hyderabad for their skills alone.
This success is equally attributed to the commitment and ethical standards that Trichos trichologists display both inside & outside the OT while providing state-of-the-art hair treatment in Hyderabad.
What our experts at Trichos Kukatpally believe is straight & honest consultation, giving the clients a clear blueprint of all the available options that give them excellent hair transplant results.
Manned by some of the best hair doctors in Hyderabad, Trichos hair transplant surgeons led by its founder Dr John W enjoy high professional expertise unmatched by other hair clinics in Hyderabad.
Dr John Hair Transplant: Advanced Techniques
Thanks to our decades of research, Trichos has improvised upon the conventional bio fue hair transplant, bio DHT and fue hair transplant to give alopecia patients the benefit of advanced hair solutions with our proven Root by Root techniques.
Known to be a gamechanger in hair treatment in Hyderabad, Trichos Root by Root system has come to be known as Dr John Hair Transplant.
This process ensures only the best of the best hair follicles are delicately harvested from the donor region before its transplantation on the recipient scalp site.
For a successful hair loss treatment in Hyderabad at Trichos centres, we offer three different versions of Root by Root system for alopecia patients to choose the one they feel would be more suitable for natural looking hair.
Thanks to the Root by Root techniques, we at Trichos have managed to keep the hair transplant cost in Hyderabad within the reach of lower middle classes without diluting the quality of the baldness treatment.
Root by Root Total:
In Root by Root Total system, Trichos hair transplant surgeons in Hyderabad harvest hair follicles with the aim of transplanting more number of hair follicles on the recipient region of the scalp.
Root by Root Dense:
Whereas in Root by Root Dense system, Trichos hair transplant experts target at the hair follicle density by harvesting more number of permanently growing roots from the donor area before their transplantation.
Root by Root Exclusive:
No other hair clinics in Hyderabad has the Trichos edge that it deploys with the trademarked Root by Root Exclusive method, which is nothing but a combination of the two above-mentioned methods.
Trichos Kukatpally: The Best Non Surgical Hair Treatment in Hyderabad
Root Bioject Platelet Concentrate
Not limited to surgical hair restoration methods, Trichos experts have managed to carve a niche for themselves even in the application of non-surgical hair treatment procedures.
Whether hair growth vitamins, DHT blocker, hair regrowth medicine or taking recourse to Trichos Root Bioject, our non-surgical offerings are comprehensive as our surgical hair loss treatment in Hyderabad.
When it comes to Root Bioject, Trichos has innovated the most advanced version of PCI treatment for hair loss.
For a lifetime of happiness, book a session with Trichos hair specialists in Hyderabad today.
Durga Prasad Ameerpet
Dr John W is one of the best hair transplant experts in Hyderabad. I had a fruitful outcome with Root by Root bio fue procedure at Trichos Kukatpally centre. Thank you, Dr John.
Rajeshwar Rao Chandanagar
My friends are all praise about my new hair look. All thanks to Trichos as I got a new makeover with fue hair transplant that aptly covered up my bald patches.
Srinivas V Ameerpet
Trichos Kukatpally hair transplant clinic is one of the best centres in Hyderabad. The state-of-the-art diagnosis and treatment facility aids in better treatment. Highly recommended.