Best hair clinic in Hyderabad for hair dye induced hairloss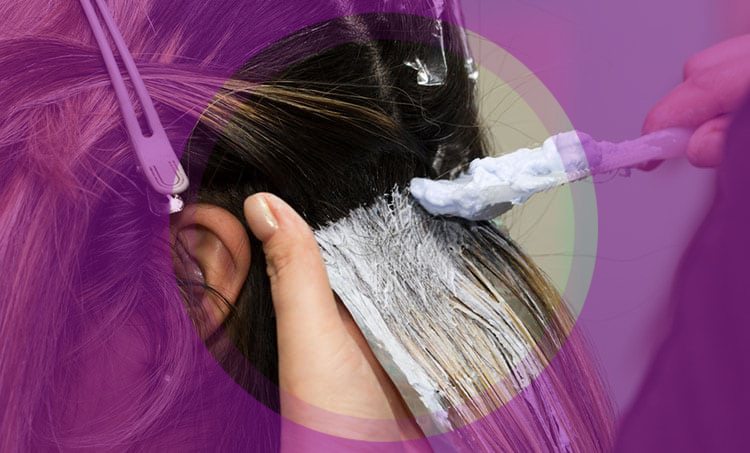 If you're using artificial hair colour in excess, know that it's one of the causes of hair loss in women.
Reason: Chemical hair dye contains harmful hydrogen peroxide, ammonia & bleaching agents.
No hair loss prevention for women will work if hair dye is overused. It has disastrous consequences for men too.
With Trichos expertise, we help one check the adverse after-effects from chemical colors with advanced hair regrowth medicine.
Hair dye induced hair fall is a tricky issue as medicine for hair fall control works only when experts diagnose the problem accurately.
No hair specialist in Hyderabad can do much as excessive use of hydrogen peroxide based chemical hair colour makes hair loss prevention an impossible feat. It's one of the common causes of hair loss in men.
There are also allergy concerns and scalp damage issues that arise due to the toxicity of hair dye but by the time you land up at the best hair clinic in Hyderabad for a remedy, the damage might already have been done.
Those battling with pre-existing alopecia conditions inflict more damage to themselves through their dependence upon the chemical colour that eventually can lead to poor hair treatment result if its adverse effect on the scalp is not treated early.
It is always better to review the hair dye one is using with a qualified hair specialist for better hair fall prevention, as many a times hair breakage is reported.
To be on the safe side, one must study the product label & instructions printed on the hair dye as ingredients like sodium hydroxide are well-known causes of hair loss in men & women.
Then there are ingredients like paraphenylendiamine (PPD) – one of the hair loss causes in women – that can trigger skin allergy on the scalp.
Note that home remedies for hair loss do not always work as sometimes, chemical colors can trigger alopecia conditions like telogen effluvium in women.
For hair dye induced hair loss, visit Trichos for better hair loss treatment in with a range of support for hair breakage problem & allergic reactions from chemical products.
Sunita K Dr AS Rao Nagar
It was at Trichos I learnt that my scalp was prone to allergic reaction from chemical based hair dye. The treatment was smooth as the issue was sorted out in no time. Thanks, Dr John.
Rajini S Deen Dayal Nagar
I was suffering from hair dye induced hairloss since a long time. With Trichos, my hair regrowth resumed after treatment. There's a friendly ambience once you step into Trichos Advanced Hair Clinic.
Priyanka Vinayak Nagar
Battling from hair breakage problem took me to Trichos. I thank my friend for having recommended Trichos Hair Transplant Clinic as the doctor diagnosed the cause. My problem is gone.