Best Corrective Hair Restoration Surgery in Hyderabad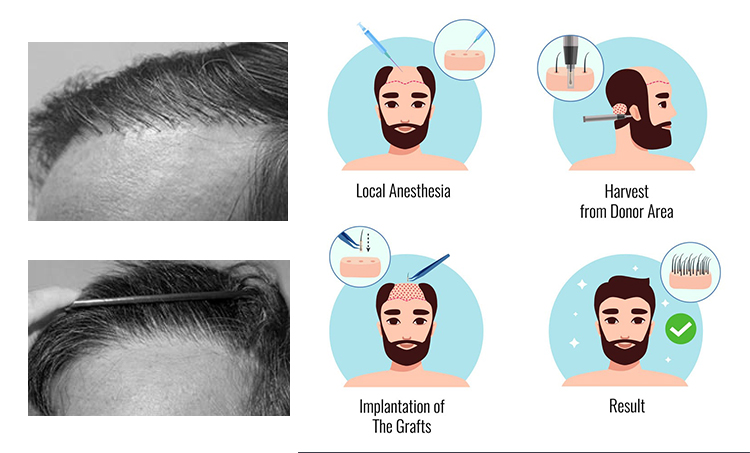 When your dream hair transplant surgery comes crashing down your hopes & exposes you to social ridicule, the only option left is to undergo a corrective hair restoration surgery.
With decades of experience in hair restoration science and having pioneered Root by Root system – the most advanced fue hair transplant procedure in Hyderabad – Trichos experts stand tall when it comes to taking up corrective hair transplant.
Repair Hair Transplant in Hyderabad: Reasons
Known as repair hair transplant or revision hair transplant surgery, reasons galore on why one may need to go for corrective hair restoration surgery in the first place.
The most common reason that we've come across is that patients are quite displeased with their first result. In other words, it is a clear case of hair experts failing to meet the expectation of the patient.
In other types, many patients turn up for a revision hair transplant surgery after the first procedure ends up in complications with adverse hair transplant results.
This is where our hair restoration surgeons in Hyderabad come in to analyse the drawbacks in detail before zeroing in on the best corrective hair transplant surgery.
With innovated Root by Root system, Trichos experts ensure one gets to enjoy our advanced fue hair transplant that not only yields the desired hair transplant results but also covers up the mistake of the previous surgery.
Repair Hair Transplant: Process
The normal hair transplant protocol that one witness in our Root by Root fue hair transplant procedure stays unchanged while undertaking repair hair transplant.
However, in corrective hair restoration surgery, some of the transplanted hair follicles need to be harvested and re-grafted to a new recipient site. If need be, the hairline marking is again drawn up fresh to give natural look to the hair.
For queries on repeat hair restoration surgery at Trichos,  with our top experts today.
Vamshi K Dilsukhnagar
You really need to be careful while getting your hair transplant done. My first hair transplant procedure was partially successful, as I fell to false claims made by a hair clinic before finally opting for Trichos for a corrective hair transplant again. Thank you Trichos.
Kranthi J KPHB Colony
For repair hair transplant procedure, I opted for Trichos for its Root by Root fue based hair technique. This has effectively restored my failed surgery now. Thank you, Trichos.
Jaideep Kishore Banjara Hills
 For re-grafting of hair follicles, Trichos turned out to be my only ray of hope after my first hair transplant surgery did not give me the intended results. Thanks to Dr John's expertise, I got my natural look back.