Trichos Solutions For Facial Hair Transplant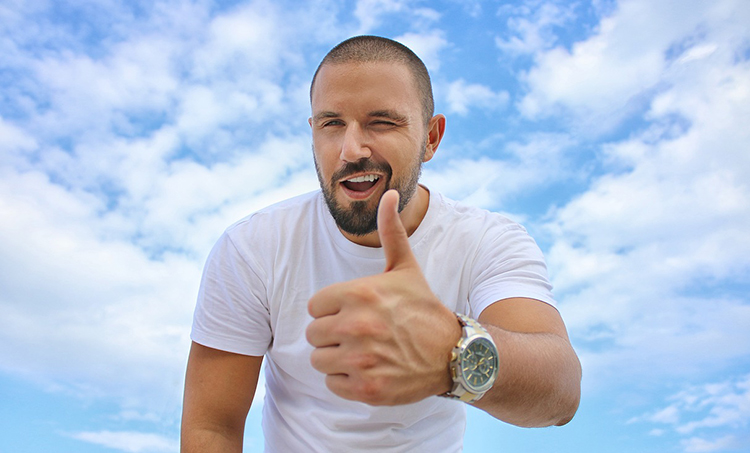 Your dream hair transplant procedure may not add up to your aesthetics if your eyebrows, moustache or beards have thinning hair problems or need fixing.
Ever tried Trichos facial hair transplantation? With our state-of-the-art cosmetic solutions for moustache, eyebrows and beard hair loss in Hyderabad, one could easily blend with your baldness treatment to give one the perfect look.
What makes Trichos the best hair transplant clinic in Hyderabad is our 360-degree hair loss remedies including for eyebrows, moustache & beard hair problems.
Trichos baldness treatment with our advanced facial hair transplant techniques ensures natural hair regrowth that totally makes one not to hide one's awkwardness anymore.
Fue Beard Transplant in Hyderabad
If you are planning to sport a new age stylish beard hairstyle but do not have enough hair growth, get the most advanced FUE beard transplant in Hyderabad with Trichos Root by Root technique.
In Root by Root fue beard transplant technique, what Trichos beard hair restoration surgeons do is to harvest the best of the best growing hair follicles from the patient's scalp before grafting them on the recipient region.
Result: One can experience natural hair growth again.
Sometimes, a beard hair restoration surgery may not be needed at all as minor cuts or injuries on the face may need minor fixing that Trichos experts take up with ease.
The same is true about  or  as they too call for minor procedures in certain cases.
Damage to one's eyebrows, moustache or beard may result from an autoimmune disorder, burns, sexually transmitted diseases, fungal infections or accidental injuries but don't worry as Trichos facial hair restoration clinic in Hyderabad has the best solutions.
Facial Hair Transplantation Surgery: Process
When it comes to facial hair transplantation process, there is not much difference in the technique is a repeat of the steps followed in fue hair surgery on the scalp.
Even the Root by Root technique – the advanced version of fue – used by Trichos hair transplant surgeons in Hyderabad for facial hair transplant surgery is like fue hair transplant as well.
Like scalp hair, facial hair restoration process too usually begins under the administration of local anaesthesia.
With required punch size, harvesting of the hair follicle with Root by Root system is taken up from the donor area before implantation on to the recipient site.
Beard hair transplantation cost
Don't worry about the procedure cost as what Trichos charges for beard hair restoration surgery in Hyderabad is comparatively affordable than what other hair restoration clinics charge. So is our moustache transplant cost.
Deeptinandan K Himayatnagar
My beard hair transplant looks so natural that I even fail to recognise myself when I look into the mirror. Trichos facial hair restoration is the best in Hyderabad one can have. Thank you, Trichos.
Ananya M Vizag
Thanks to the excellent facial hair transplant procedure at Trichos, my feeling of awkwardness is now gone. My confidence is back. Thank you, Trichos.
Preetam K Saidabad
My beard and moustache restoration make me a complete man now. No other facial hair restoration clinic could have done better than Trichos for sure.