Trichos Hair Loss Solution For Folliculitis Decalvans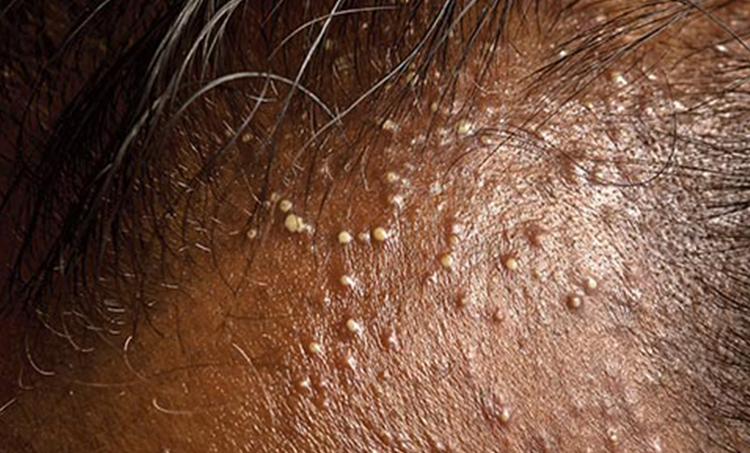 One of the complex causes of hair loss in men & women is Folliculitis Decalvans, an inflammatory skin disease that affects the scalp hair.
While it is still a mystery about the actual cause leading to Folliculitis Decalvans hair loss, the similarity of its symptoms with fungal infection makes its diagnosis difficult that only the best trichologists with the proven track can do.
Thanks to Root Cause, the advanced hair loss cause analysis technique developed by Trichos advanced hair transplant centres in , one can bank upon our diagnostic expertise for best hair treatment without compromising quality & affordability.
Symptoms: Folliculitis Decalvans
What's more important than visiting the best hair transplant clinic in Hyderabad for Folliculitis Decalvans treatment is to understand its symptoms first. This will ensure hair loss prevention and early intervention.
The consequence from an untreated Folliculitis Decalvans hair loss condition is like what one observes in Cicatricial Alopecia, a non-contagious scalp disorder called "scarring alopecia".
In Folliculitis Decalvans, one may likely experience itching sensation accompanied by pain at the affected spots with reddish swelling on the hair follicles. In course of time, it will eventually affect healthy hair growth.
These are in addition to the formation of scars and hair follicles exhibiting inflammation and containing pus.
Upon microscopic examination, hair follicle of patients affected by Folliculitis Decalvans will show tufts of hair packed together.
Folliculitis Decalvans Treatment in Hyderabad
For hair loss prevention, early treatment for Folliculitis Decalvans is always the best bet for healthy hair regrowth.
Patients seeking Folliculitis Decalvans at Trichos hair transplant centre in Hyderabad have advanced hair treatment options.
The objective of any diagnosis for confirming Folliculitis Decalvans is to locate the presence of Staphylococcus aureus bacteria.
This is because Staphylococcus aureus is known to trigger Folliculitis Decalvans induced hair loss condition.
In this scenario, the need of the moment is to advise appropriate medicine for hair fall control including antibiotics.
When it comes to Folliculitis Decalvans induced hair loss treatment, trust experts at Trichos hair transplant centres in as delay will only exacerbate the scarring of the scalp and eventually lead to receding hairline.
Mohd Hamid Charminar
Inflammation caused my hair follicles to turn reddish but more serious issue was the unbearable pain on my scalp. Thanks to Trichos, my hair got a new lease of life now.
Ajmera Naik Khammam
I suspected a bacterial infection on my scalp and tried Ayurvedic treatment, but it did not work out. That was then I turned to Trichos. The hair fall medicine started showing results on the second day. Thank you, Trichos!
Ayub Khan Hyderabad
Trichos is the best hair loss treatment centre in town. I got to know about them through one of my relatives. Wish, I had turned to Trichos for help earlier. Thanks