Lichen Simplex Chronicus Treatment in Hyderabad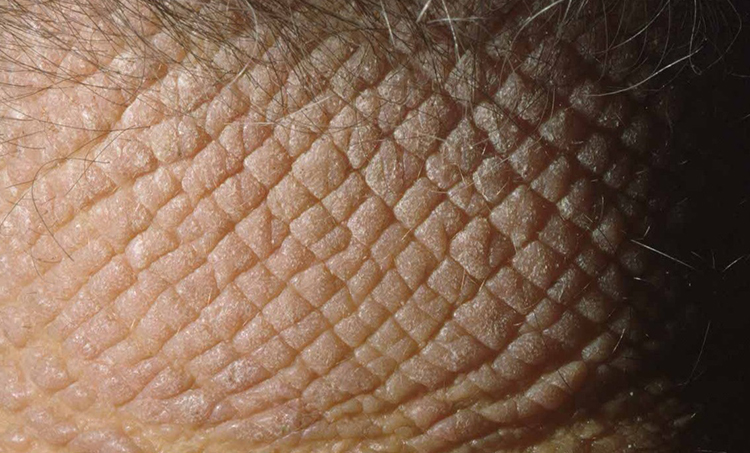 The treatment for dermatological disorders of the scalp calls for a specialist with experience & knowledge in both hair & skin treatment procedures that Trichos hair clinics in Hyderabad provide.
Scalp diseases like Lichen Simplex Chronicus – one of the causes for hair loss in men – is one such condition that may call for intervention by a dermatologist and a hair specialist for better treatment and hair implantation results.
Thanks to our team of multi-disciplinary experts, Trichos is one of the few specialist chains of hair clinics in Hyderabad providing the advanced hair treatments at an affordable cost.
Lichen Simplex Chronicus: Introduction
If you are prone to constant itching sensation and a force of habit makes you scratch reachable parts of your body like scalp, knees, neck, elbows etc. triggered by an irritation, you may be showing symptoms for Lichen Simplex Chronicus.
Defined as an inflammatory skin disorder, Lichen Simplex Chronicus treatment needs specialist doctors that Trichos provides at its
Technically known as a lesion, there is a formation of an abnormal, darkened and localized structural change in the body parts in this condition.
If these lesions appear on the body parts, one may not need to see a hair specialist but if it affects the scalp, it may lead to Lichen Simplex Chronicus induced hair loss.
Lichen Simplex Chronicus Treatment in Hyderabad
Like in men, Lichen Simplex Chronicus is one of the causes of hair loss in women. What they may need is an early intervention but, for this, not only the condition needs to be accurately diagnosed but its severity analyzed too.
With Trichos deploying state-of-the-art Root Cause diagnosis technique for hair loss analysis, one can expect the best hair treatment in Hyderabad for curing adverse effect of Lichen Simplex Chronicus disorder.
Its effective treatment includes vitamins for , hair growth supplements and medicine for hair fall control based on how severe one's condition is. Sometimes, home remedies for hair loss too may work but it can still be a risky proposition.
Jyoti K Ameerpet
Trichos has the best cosmetic dermatology service in Hyderabad. More than the quality, the hair clinic provides affordable service. Highly recommended.
Meera S Dilsukhnagar
I was scared that my hair transplant surgery may not look natural post-surgery but Trichos doctors allayed my fears and gave me a wonderful experience. Thank you, Trichos!
Srinivas K Guntur
My marriage was fixed but I was in a catch-22 situation as I did not want my receding hairline to make a style statement. That's when a friend recommended Trichos. That turned out to be a timely decision. Thank you, Trichos.