Pityriasis Amiantacea Hair Treatment in Hyderabad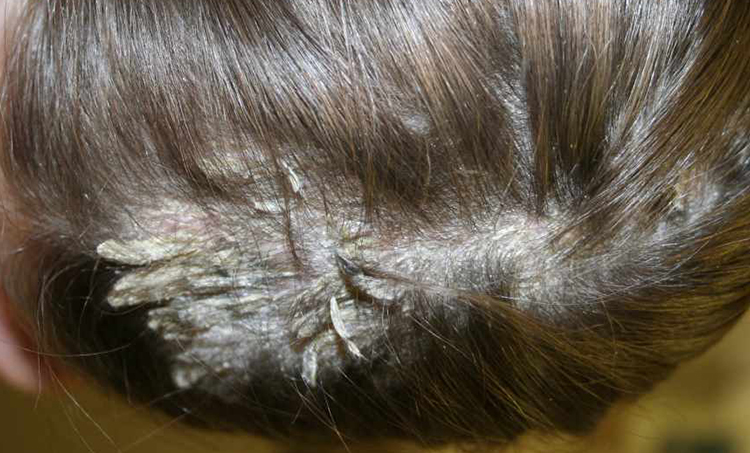 Scalp disorders abound that often prompt patients to go after hair clinics in Hyderabad but getting quality & affordable hair loss solution is easier said than done.
Pityriasis Amiantacea is one such scalp disease that fits into the above definition as delayed diagnosis results in hair loss.
What happens in Pityriasis Amiantacea?
In this hair loss condition, inflammation on the scalp is common and there is the formation of silvery scales on the scalp.
But, what makes Pityriasis Amiantacea different is that it shows all the symptoms of a fungal infection yet it's not a fungal disease.
What's strange is that affected hair sticks together as a bunch, making hair regrowth and a hair transplant procedure difficult if early treatment is not initiated.
Experts believe that underlying skin disorders like psoriasis or seborrhoeic dermatitis trigger Pityriasis Amiantacea.
This necessitates the services of best hair specialist in Hyderabad as home remedies for hair loss may or may not always work in one's favour in such circumstance.
Pityriasis Amiantacea: Symptoms
The question of best treatment for Pityriasis Amiantacea infection will arise when one understands its symptoms so that one may take up early hair loss prevention methods for healthy hair regrowth.
Some of the common symptoms in Pityriasis Amiantacea include inflammation on the scalp, excessive scaly like growth on the scalp, , dryness & reddishness.
Best treatment for Pityriasis Amiantacea in Hyderabad
Thanks to our team of best hair restoration doctors in Hyderabad,  can put an end to the scalp infection woes with the necessary medicine for hair fall control.
Pioneer in Root Cause- an advanced system for hair loss diagnosis -Trichos expertise include using advanced treatment methods to control the growth of scales on the scalp with anti-inflammatory medicines.
During hair loss treatment, the patients may also require hair regrowth medicine to counter the fallout from the removal of scales from the sticky bunch of affected hair on the scalp.
Though known to affect both men and women, but Pityriasis Amiantacea remains a dominant factor in hair loss treatment for women.
Meera CH Vizag
I had both skin and scalp disorder. It was at Trichos that I learnt it was a rare form of skin infection. I trusted their treatment from day one. Wished I had come earlier for treatment as it would have saved me from depression.
Mamata K Saroornagar
Cosmetic dermatology services at Trichos are the best one can get anywhere in Hyderabad. It is affordable and what's more, the ambience here is very friendly. Thank You, Trichos
Sateesh K Tarnaka
I kept hair transplant surgery hanging for a long time with the result that my baldness had almost reached the 5th stage. But Trichos hair transplant surgeons led by Dr John did a wonderful recovery job. Thank you, Dr John.