Best Hair Transplant Clinic in Dr AS Rao Nagar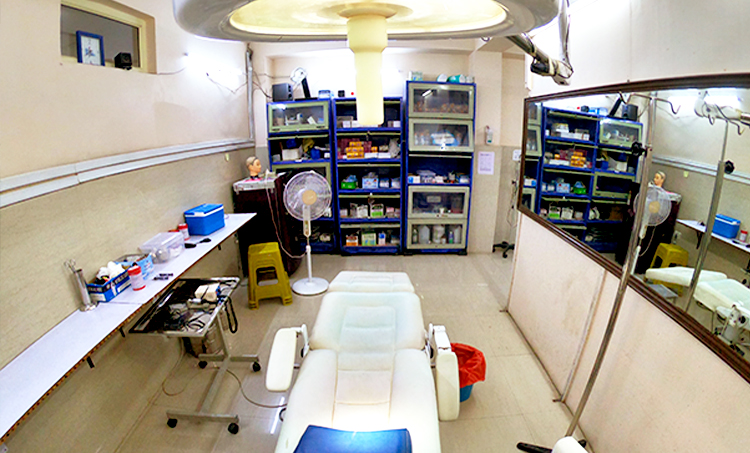 For those struggling with hair loss problem in the neighbourhood of Deen Dayal Nagar, Dr AS Rao Nagar & Vinayak Nagar, our centre at Trichos AS Rao Nagar is already a trusted medical landmark.
For those who did not have a favourable opportunity to interact with us yet, we at Trichos AS Rao Nagar clinic ensure you get what's promised during the consultation process.
This is something we have followed across all our three hair transplant centres in Hyderabad – a motto that has driven Trichos all along our successful journey.
Thanks to our dedicated research in baldness solutions by the best hair restoration doctors in Hyderabad led by Trichos founder Dr John W, our innovation has now become synonymous with Dr John Hair Transplant.
Reason: The pioneering work that Trichos experts have put in to perfect Root by Root, the trademarked & innovative zero hair loss implantation procedure honed by our hair restoration surgeons.
But, how is Root by Root technique different from what other hair clinics in Hyderabad offer?
The fact of the matter is that this technique not only keeps hair transplant cost in Hyderabad affordable but also ensures alopecia patients get top-quality hair loss treatment.
For this innovative & natural looking hair transplant procedure, our team of hair restoration surgeons in Hyderabad select best of the best among the permanent growing roots before transplantation on the recipient area in most appropriate angle over the scalp to give a seamless blend of healthy hair.
Surgical Hair Treatment Techniques: Trichos AS Rao Nagar
Manned by the best hair transplant surgeons in Hyderabad, we provide wide-ranging options for advanced hair treatments at Trichos AS Rao Nagar that includes both surgical and non surgical hair replacement services.
When it comes to advanced hair transplant surgery, our innovative Root by Root zero loss hair implantation technique is customized for each alopecia patient.
What's on offer is an improvisation of the conventional bio fue hair transplant, bio DHT and fue hair transplant in Hyderabad with our range of Trichos Root by Root zero loss hair implantation procedures.
Root by Root Total:
Trichos advanced hair clinic experts take up Root by Root Total technique with the goal of including bigger areas of baldness that need more number of living roots for the area to cover. This ensures full coverage.
Root by Root Dense:
This Root by Root hair restoration surgery variation ensure the experts at Trichos AS Rao Nagar reinforce slender and thick roots in the smaller area of baldness to make sure the hair-bearing areas look full of healthy hair.
Root by Root Exclusive:
In this hair restoration surgery at Trichos AS Rao Nagar, we include all the Root by Root methods to give the client a customized hair treatment result by combining both Root by Root Total and Root by Root Dense methods for the ultimate benefit.
Non Surgical Hair Treatment Techniques: Trichos AS Rao Nagar
Not only in surgical methods but Trichos specialises in adopting advanced technology for undertaking non surgical hair treatment techniques at all its hair clinics in Hyderabad.
Even for post-operative care, Trichos experts provide step by step support to patients at all our hair clinics in Hyderabad.
We at Trichos AS Rao Nagar do ease financial hardships by providing easy access to financial service providers to patients for easy EMIs for our range of hair treatments.
For a one-to-one consultation with our experts about Trichos techniques, book an appointment today.
Naresh Agarwal Secunderabad
I am quite impressed with the level of dedication and professionalism shown by Trichos staff at their Dr AS Rao Nagar clinic. Would highly recommend Trichos hair transplant services here.
Manikyam A Trimulgherry
Part of my consultation was already completed on WhatsApp with the doctor. For the rest, it was a smooth experience for me after I walked in at Trichos centre at Dr AS Rao Nagar. Nice ambience.
Amrit Rao Secunderabad
I have taken PCI treatment elsewhere but Trichos Root Bioject offered at its Dr AS Rao Nagar centre has given me the best results so far.