Hair Loss From Eczema? No Worries With Trichos Around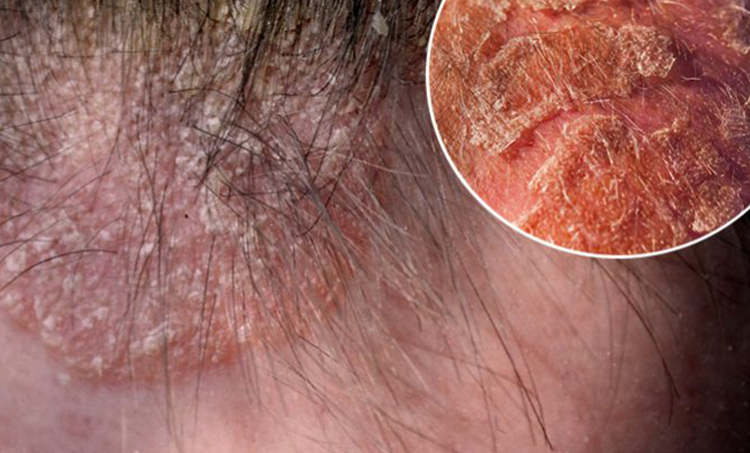 You cannot aspire to get satisfactory hair treatment result even from the best hair clinic in Hyderabad if you don't win your ongoing battle from Eczema, an autoimmune disease linked to hair loss.
Drop the idea if you're thinking of undergoing a hair transplant surgery with this condition. Reasons: Dry scalp, itching sensation on scalp, scaly growth on skin, reddishness & secretions from the scalp are all eczema side-effects that can backfire.
Imagine an untreated eczema patient undergoing surgery at a hair transplant clinic in Hyderabad but will that prevent him or her from scratching his scalp?
Never! It's so because, in eczema induced hair loss condition, there is a likelihood of one damaging the hair follicles due to itching sensation that triggers the urge for frequent scratching on the scalp.
Eczema not only affects your scalp but leads to inflammation on your skin, causing it to turn dry and rough.
This calls for a dermatological solution that Trichos hair transplant centre in provides a wonderful outcome for both eczema induced skin & hairloss problems.
Eczema Diagnosis & Treatment
Trichos experts offer the best Eczema induced hair loss treatment in Hyderabad but what's has been noticed off late has been an increase in instances of patients delaying the right treatment.
Many a time, home remedies for hair loss work in eczema but for many patients, the same formula may not work.
In several cases, the trigger for eczema could be an allergic reaction and they might not be cured at all with conventional hair fall treatment at home.
Before initiating treatment for eczema induced hair problem, one needs to confirm the form of eczema one suffers from.
Whether it's atopic dermatitis or , either of this condition may lead to hair loss if it remains untreated for long.
But, the question will arise once the condition is diagnosed first. Though a physical examination of the patient can confirm the disorder, a capilloscopy test is a useful tool too.
Sunita R Jubilee Hills
For skin related ailments including scalp infection, Dr John W is second to none when it comes to expertise in cosmetic dermatology. Thank you, Dr John!
Aditi Reddy Yellareddyguda, Ameerpet
For eczema hair loss treatment, there's no one better than Trichos in Hyderabad. Happy to get back my former self. Thank you, Trichos!
Amrita Mehdipatnam
Trichos has the best team for offering cosmetic dermatology services in Hyderabad. I had visited several other centres but Trichos stands out.
Jitender Rao Secunderabad
My alopecia condition had pushed me into depression as both scalp infection and resultant hair loss was affecting my look. It was at Trichos that my confidence slowly returned. Thank you Trichos team.